CWP Technologies' MSDS Information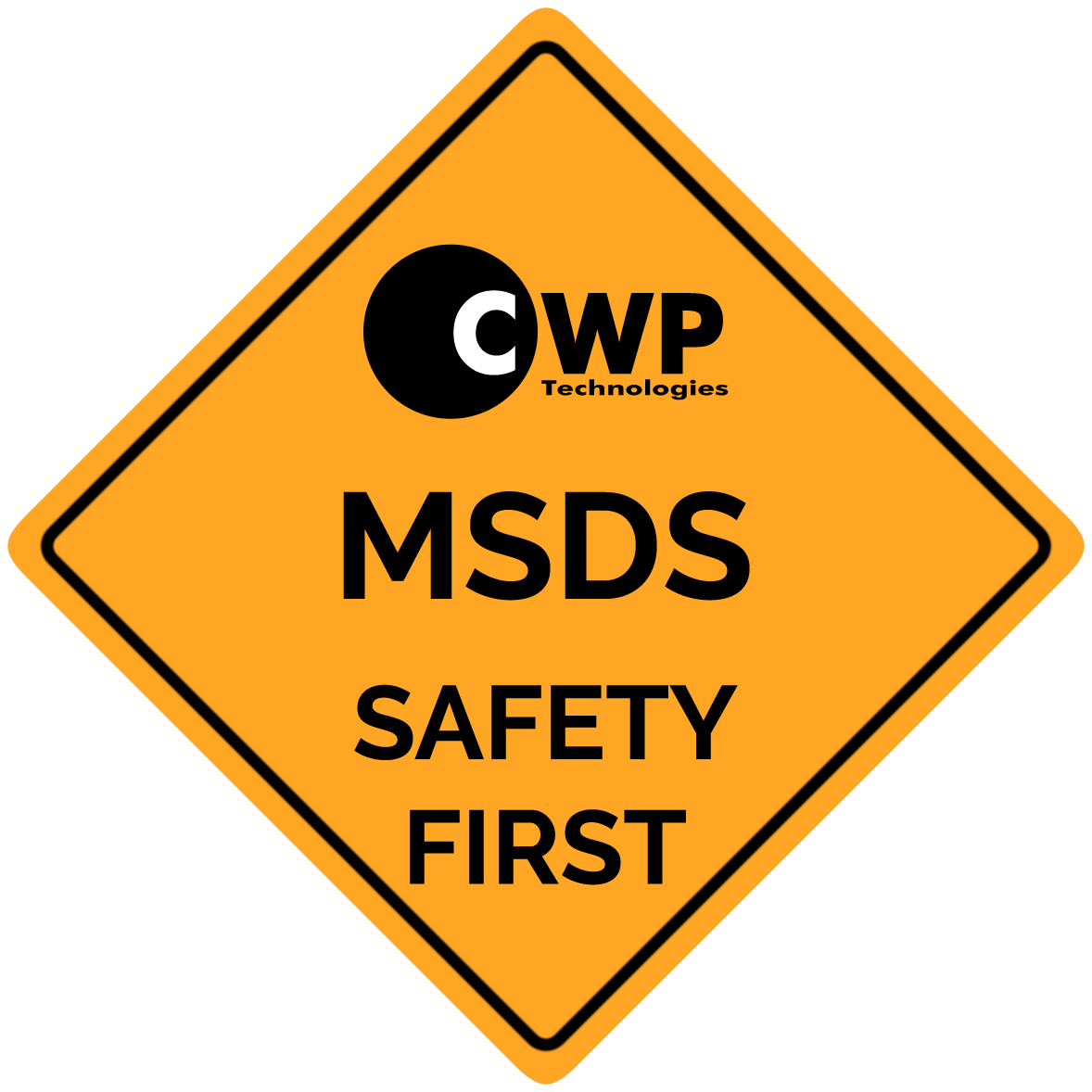 A Material Safety Data Sheet (MSDS) is a technical document which provides detailed and comprehensive information on a controlled product related to:
Health effects of exposure to the product
Hazard evaluation related to the product's handling, storage or use
Measure to protect workers at risk of exposure
Emergency procedures
CWP Technologies takes safety very seriously. It is our responsibility to supply information regarding precautions for safe usage, as well as any Hazard Identifications such as "First Aid" if needed.
Please review this documentation for your product in question.
IF THIS IS AN EMERGENCY - CALL 911
---
MSDS SHEETS
Please select the product of interest from the links below. Your .pdf file will be displayed.